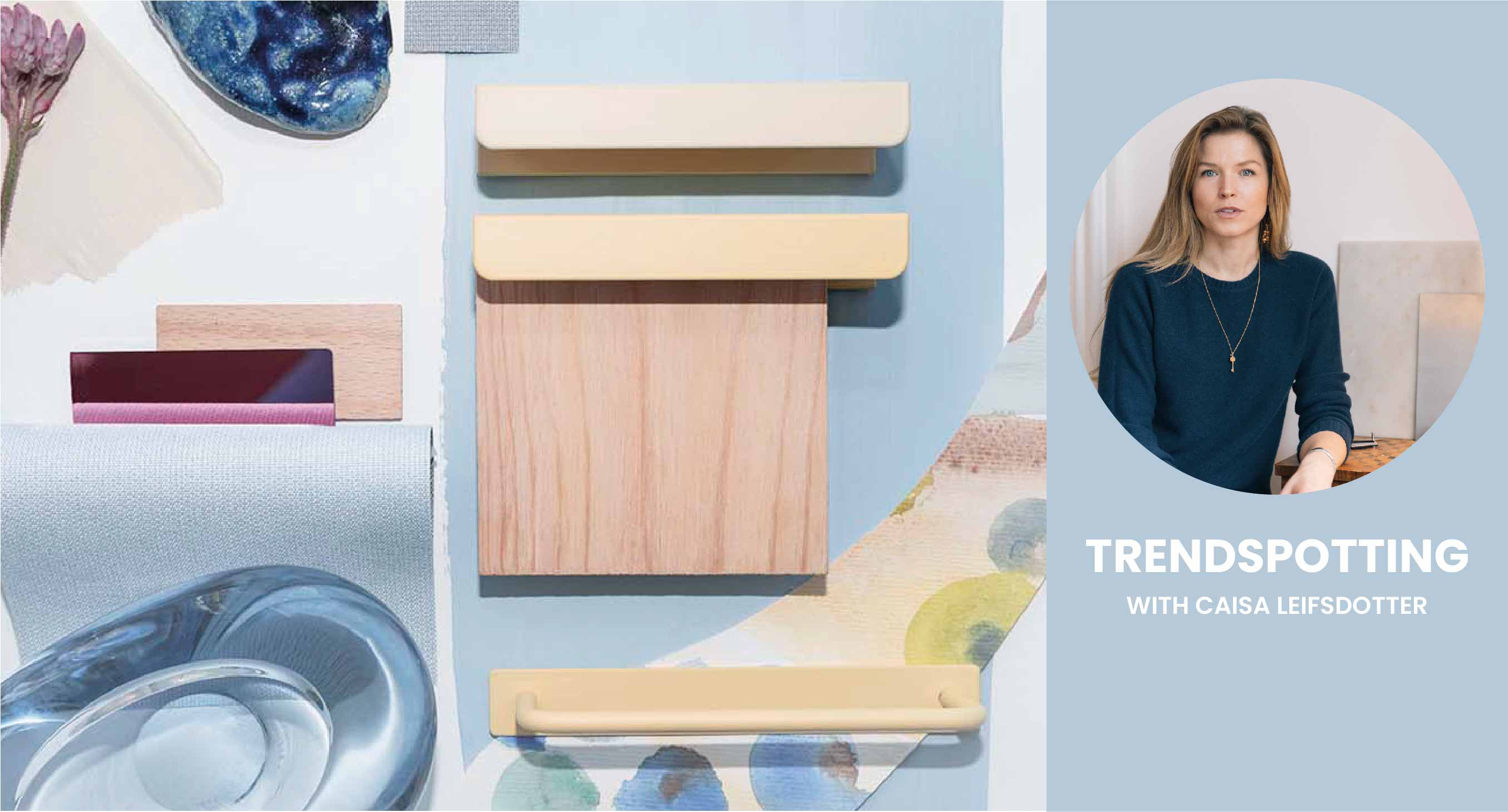 Light, bright, colorful & fun
We continue with our trend research that we have done together with interior design Caisa Leifsdotter. Now we look back at the same time as we look into the future and look at the current trends.

Just as we can see in today's fashion, it is a certain style from an era that has come back, says Caisa. The trends from the 90s are super hot again, we see this not only in what we wear but also how we decorate. The 90s are back with their light pastels and light shades of wood.

- The home should be light, bright, colorful and playful. I would say that is the key word for this trend. Dare to invite the clumsy forms that lived freely in the 90s and let them take over the home. Match the home decor in lovely shades of pastel and feel free to let them go tone in tone with each other. It can NEVER be too much color, it's just a matter of finding the balance, and then it's easier if you make sure that the color tones match with each other.
It is proven that we feel good when we surround ourselves with color. Then why not make sure your home is surrounded by just that. Dare to choose something other than handles and knobs in chrome or medium and choose handles that go in the same tone as your doors. Having color in the kitchen is super trendy right now and letting the 90s be reflected in the choice of handles is right now according to Caisa.
Beslag Design, together with ToniTon, has developed a collection of handles and knobs in different tones and shades that match perfectly with each other, regardless of how you combine them. The six different palettes are carefully designed to last over time and fit into all types of interiors, and how perfect is it that it is super trendy right now to include more color in our homes?


Check out Caisa's selected favorites of Toniton: