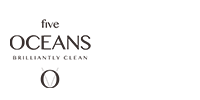 Perfect Hands Duo - Soap & Hand Lotion 500ml x2
Our lowest price 1-30 days before price reduction:

€27.12
BUY TOGETHER WITH
Free delivery over €49
60 days right of withdrawal
Hard to decide?
Order your favorites and test which products fit best.
You always have 60 days to return your products.
Description

The perfect duo for your hands. Moisturizing and nurturing hand soap and lotion from Five Oceans make your hands silky smooth and maintain the natural moisture balance of your skin. Treat yourself or buy it as the perfect 'go-away' gift.

The kit consists of:

1 piece of 10036-BO - Hand Soap Five Oceans - Amber & Wildflower 500ml
1 piece of 10037-BO - Hand Lotion Five Oceans - Amber & Wildflower 500ml

The hand soap is vegan and completely biodegradable as it is made from sustainable ingredients. It contains natural oats that counteract irritation, moisturize, and soften.

The hand lotion is intensely moisturizing and contains nurturing oat oil that softens, helping to restore the skin's natural moisture balance.

"Amber & Wildflower" has a mild scent that leaves a veil of flowery top notes and a base of warm amber.

Five Oceans Hand Soap and Hand Lotion come beautifully packaged in stylish bottles that create a luxurious hotel feeling in your home. The bottles are made of 100% recycled plastic, and the formula is 100% vegan.

Dimensions & assembly

Installation of 3M products

Clean the surface thoroughly before installation so that it is free of oil and dirt, and avoid cleaning agents that contain oil. Feel free to purchase our surface cleaning wipe to ensure that the surface is properly cleaned during installation. Allow the product to sit on the selected surface for at least 24 hours before you start loading the product.

Note! Attaches to permanent smooth surfaces such as tiles, lacquered or veneered board materials, etc. We do not recommend placing the products over the joint.



1.

Select a smooth surface and determine the location of the product. If you choose to place the product over or on two tiles, ensure that they are at the same angle, are even and at the same level. We do not recommend mounting the products over joints.

2.

Clean the substrate carefully with a 3M surface cleaning wipe;

click here to get to the product.
3. Remove the protective film.
4. Apply the product by pressing it against the substrate for 10 seconds.
5. For optimal adhesion, let the glue harden for 24 hours before loading the product.
6. After 24 hours, the product is ready to use.



More info & care advice


Care advice

Wipe with a clean slightly damp cloth. Avoid detergents as they may contain chemicals that affect the surface negatively. Can also be cleaned with a microfiber cloth.

Delivery & return


Delivery information



Delivery to service point - UPS €5.33

Free shipping on all orders over £49

Delivery 3-5 days on stock items



Delivery to service point - DB Schenker €5.60
Free shipping on all orders over £49


Delivery 3-5 days on stock items


Please note that the delivery time is based on the products you have ordered, on our website, an approximate delivery time is shown for each product. This is the delivery time that applies unless otherwise stated.

Return information


Beslag Online offers a right of withdrawal for 60 days, valid from the day you received your goods.

The goods need to be returned in an unchanged condition in order for you as a customer to receive full credit. We do not offer any free returns as part of our environmental thinking, there is a return fee of €5.